The Great Sheets Thread Count Mystery Solved
Get the lowdown on what actually counts when choosing the perfect sheets and find out what all the fuss is about with sheet thread count? 
When it comes to bed linens, thread count is the buzz phrase. The notion that a high thread count is better, softer and more luxurious has influenced many customers decisions when purchasing sheets. But a high thread count doesn't necessarily translate to better quality. The thread count myth is actually a clever marketing ploy. Read on to discover more about your perfect sheets.
 Your Climate
Higher thread count sheets allow less airflow, 1000 thread count bedding work best in cooler or climate controlled environments. For warmer climates consider eco Tencel, organic bamboo or a maximum of 500 thread count cotton fibres.
The Fibres 
The longer the fibres, the stronger and more durable the sheet. The thickness, length and quality of the fibres or staples  determine the ultimate feel of the bedding. Finer and longer threads (staples) create softer, smoother and better wearing sheets. In fact, a 500 thread count sheet made of premium fibres can be a higher quality than a 1000 count sheet with  shorter fibres.
Cotton Sateen
 has more vertical than horizontal fibres, resulting in a soft fabric with a silky feel and sheen. We can custom size 500 Thread Count Cotton Sateen bedding. This is a great weight for the Australian climate and perfect all seasons sheeting option.
Cotton Percale has a crisper feel; like you'd expect to find in a 5 star hotel. You might be surprised to know that most hotels actually use a cotton and polyester blended fibre. We prefer pure fibres. About 60% of our male clients choose cotton percale.
Tencel is 
made from Eucalyptus plant fibres and is softer than silk. Light weight with a luxurious, suede-like finish, Tencel ticks all the green and eco-friendly boxes and its antimicrobial properties make it perfect for people with sensitivities and allergies. Super breathable and moisture wicking making it a great choice for hot sleepers and hot flushes. 
Find The Widest Range of Sheet Set Sizes And Mattress Depths Online
If you have a regular size, rectangular-shaped bed but can't find the right depth sheets we have quick order sheet set collections with an extensive range of size options that provide a great value alternative to custom made sheets:-
Custom Size Sheets & Bedding
Do you have an extra wide, extra long or unusual shaped mattress?
Yacht beds are rarely standard sizes or shapes and good fitting bedding makes making a cabin bed a breeze.
We custom make high quality, custom size sheets, mattress protectors, duvet covers and quilts in pure 100% cotton sateen and eco-friendly eucalyptus Tencel that perfectly fit your mattress.
How we get the perfect fit for sheets and bedding
We'll need to know a few details to put together pricing for you, such as the shape & measurements of your non-standard mattress and the items you'll need. Click here to head to the Custom Bedding page and scroll down to the enquiry form and then we'll be back in touch with pricing. 
Bespoke Bedding Collections
If you're looking to create an exquisite bed of the finest linens, we can design bedding from our exclusive bespoke international collections.
Our made to order bedding can be found on boats and superyachts and in boutique hotels around the world.
Contact us to discuss your needs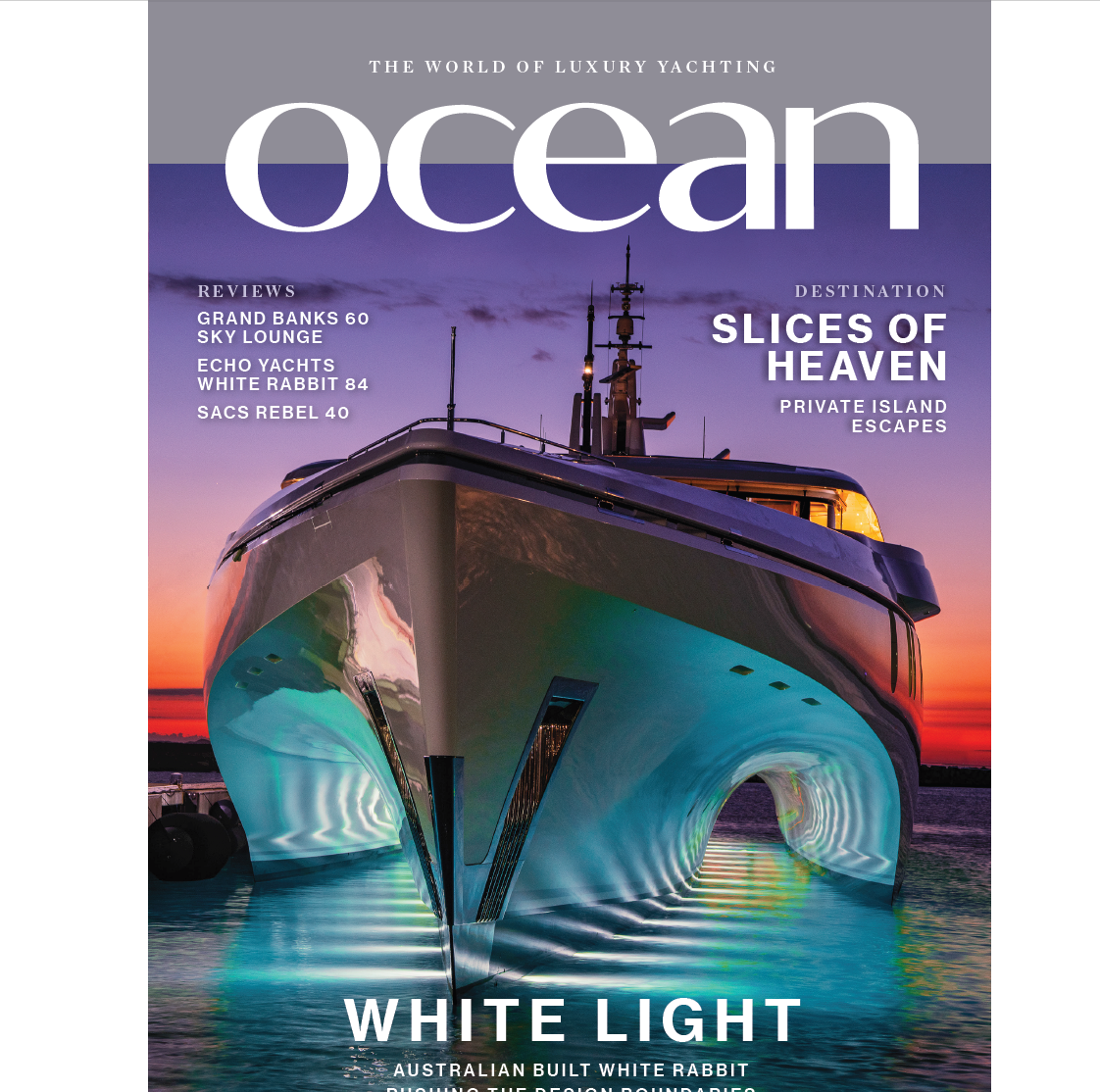 bavaria
Long, lazy lunches and warm, cosy dinners: many of our fondest memories are on board, at the table, where we share food, conversation and good company. 
Read more