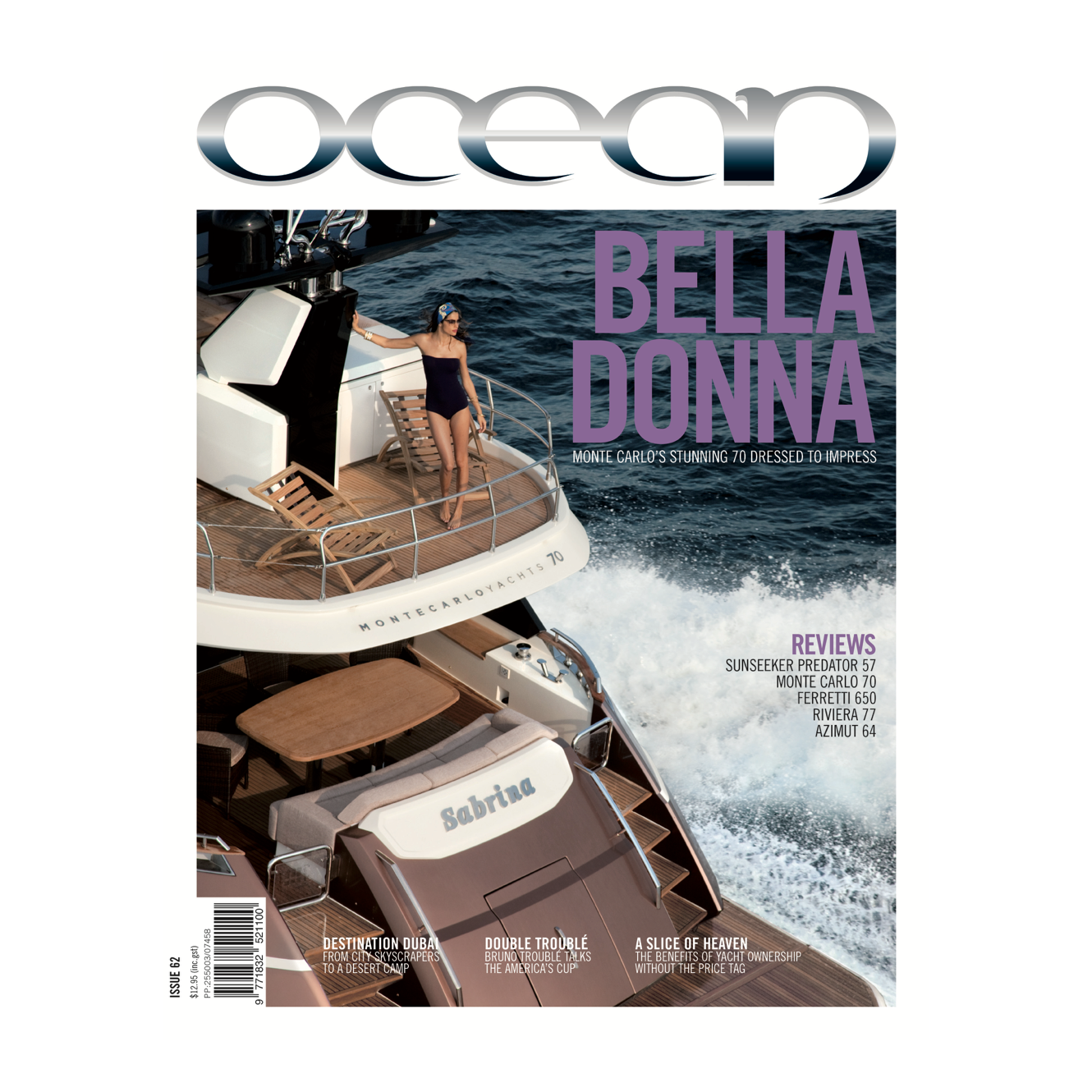 Feeling Blue | Ocean Magazine
Just as our homes have become less formal in their layout and style, so have our pleasure craft.
A new casual elegance is emerging in yacht interiors as traditional materials, colours and patterns are presented in fresh and modern ways.  As the transition from inside and out blurs, we now move seamlessly between areas, reports Sarah Egan.
Forever classic blue is the 'it' colour for yacht decor this season. Colour has such a powerful effect on the subconscious. Studies show the colour blue can lower blood pressure and reduce stress by inducing a sense of calm, relaxation and order - we certainly feel a sense of calm if we lie on our backs and look into a bright blue cloudless sky. Blue as a hue has endless possibilities.
COOL, CALM AND CONTENT
Its natural relationship to water makes blue such a popular choice for yacht interiors.And though I personally adore navy blue, it's not an easy colour to work with in decor and is best used sparingly. I use paler tints to create a feeling of openness and freshness within a space. A light blue interior will provide a cooler escape during those steamy Summer months.
Try accent pieces like scatter cushions and throw blankets to add comfort and a splash of colour.
A tranquil work of art, a coloured bowl or sculpture adds a splash of colour to a dull, lifeless area.
For effortless decadence, combine deep blues with crisp white for a modern Mediterranean flavor. These deeper shades work beautifully against the warm, earthy tones of timber.
A word of caution - the often harsh and reflective light on boats can change even the loveliest shade into something truly awful. Mix and match samples to be sure you are not heading into troubled waters.
Think of the space as an artist's canvas, the background is the wall, ceilings and floor. These should be neutral thus providing an anchor for the vision you're creating. Your accent colours are the strongest statement, so use them sparingly. To blend and soften the contrast between the background and the accent colours, employ softer muted mid-tones.
Let colour speak to you. What colours attract you? Choose a few shades that you love and that are pleasing to your eye. Then ask yourself do they really work in the space?
Don't be afraid to use different textures: by mixing weaves with plains and patterns, you add depth to the overall design.
I can't live without throw blankets on board, I use them everywhere - as bed sashes, thrown nonchalantly over a lounge, or even to wrap myself up in whilst on deck. A good throw has to be washable, durable and of course wonderfully soft. Fill a basket with them and let them take the chill out of evening drinks on the deck.
A beautiful table setting sets the mood for those special times onboard with family and friends. Teaming brightly coloured napery, a few pieces of patterned serve ware & translucent coloured glassware will help to create the X factor. For an elegant look pairing white dinnerware with your brights will always give a classic timeless appeal.
So go ahead, indulge in the blue hue.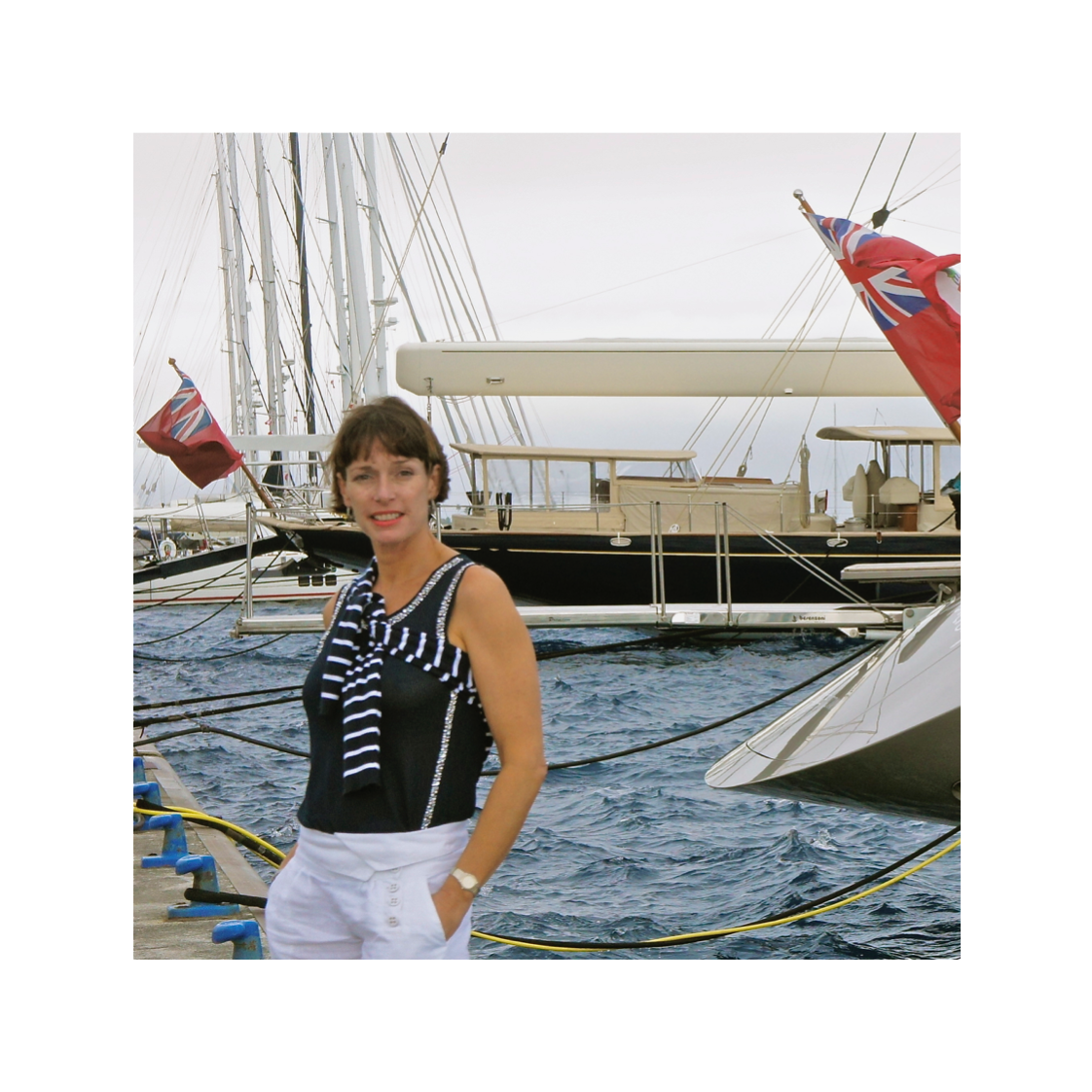 Australia Tahiti
For the second Tahitian Summer in a row foreign flagged sailing yachts have headed in numbers to the seas of the South Pacific.
Read more