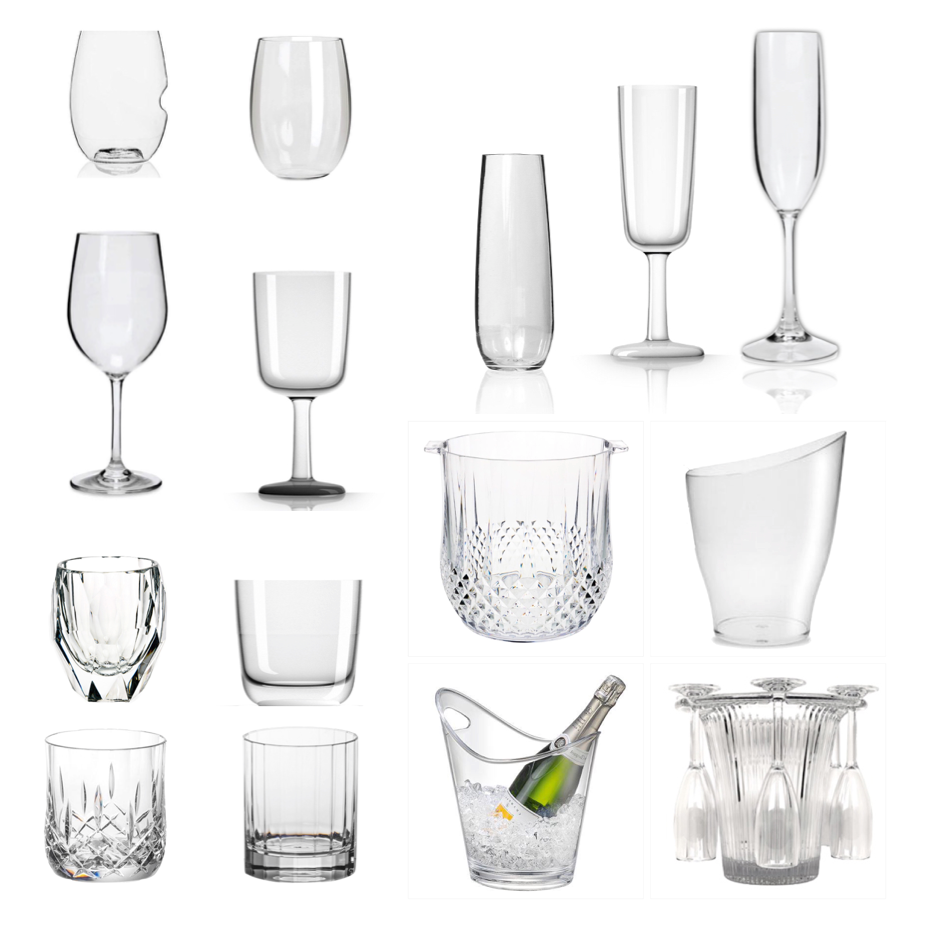 Keep Glasses Looking Like New
There's no denying that outdoor drink ware has come a long way from plastic picnic cups.
New generation, unbreakable glassware and barware is virtually unbreakable with a glass-like clarity making it perfect for indoor or outdoor entertaining, poolside, camping or boating.
We've searched the globe for the best designs and unbreakable drink ware that really performs time after time.
To be included in our drink ware range our glasses must be made from either Tritan™ or high grade polycarbonate, be BPA free, food grade certified and dishwasher safe, Our drink ware is guaranteed to outlast all acrylic glasses.
To care for your drink ware avoid using abrasive scourers or brushes if washing by hand and don't use dishwasher tablets that contain a power ball. Avoid using some aniseed based drinks such as Ouzo, Pastis, Ricard and Pernod as they may cause permanent damage.
D-STILL 3-IN-1 Cleaner 500 ml is the perfect addition to your unbreakable drink ware order. The perfect solution for keeping your glasses squeaky clean and maintaining their brilliance.
This D-STILL 3-IN-1 Cleaner 500 ml is both a polycarbonate and Glassware cleaner, as well as a rinse aid. Good news, it can be used in all dishwashers or by adding to warm or hot water in your sink for manual cleaning, so the choice is yours. The cleaner has exceptional cleaning powers that will leave your glassware sparkling clean and your polycarbonate drink ware not streaky or cloudy.
Boat Furnishings
Inject some pattern and colour into your boating life. Shake up your yacht interior and exterior spaces by using pattern and textures in your furnishings.
Read more