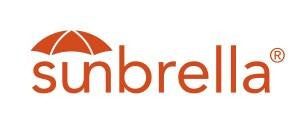 "A forensic depth of product knowledge"
Boat Style is a brand ambassador for Sunbrella fabrics in Australasia.
"We often design both the exterior and interior areas of our yacht projects using only high performance fabrics and finishes. This allows for easy care for owners and crew with no compromise of luxury or design." says Sarah Egan of Boat Style. 
Boat Style recently launched a 65ft Palm Beach Motor Yacht where all furnishings onboard were stain, fade and water resistant.
"The incredible thing about Sarah is she goes to great lengths to find out what the client wants, she has the artistic side covered and then goes in to extraordinary lengths to source products."
Simon Gatliff, Marketing & Sales Manager for Sunbrella Glen Raven International has worked with Sarah for six years and says her real gift is combining an artistic sense with "a forensic depth of product knowledge".
bavaria
"We love entertaining and we wanted to create a casual, laid-back style that was still able to convey luxury and quality." Owner, Motor Yacht Fox Sea Lady
Read more
bavaria
"We love entertaining and we wanted to create a casual, laid-back style that was still able to convey luxury and quality." Owner, Motor Yacht Fox Sea Lady
Read more